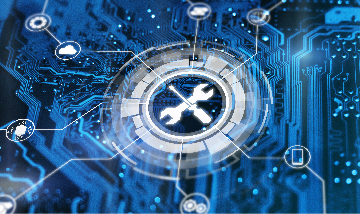 Information Technology (IT) Desktop Management Services Robins Air Force Base (RAFB) 78th Air Base Wing Communications Directorate (78th ABW/SC), GA
Supported by: OTS (prime)
Scope: OTS provides E-Tools flight line operations support for aircraft logistics and maintenance technicians on the flight line at Robins AFB. This includes troubleshooting and correcting connectivity and device issues; installing and configuring E-Tool computers, handhelds, cabinets, and associated network-related hardware; and providing installation and configuration support for computers and cabinets.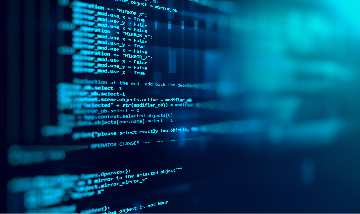 Patriot Excalibur (PEX) Sustainment Support Kessel Run, Air Force Life Cycle Management Center (AFLCMC) Det. 12, remote / on-site at Langley AFB, VA, Offutt AFB, NE, and Barksdale AFB, LA
Supported by: OTS (prime)
Scope: OTS provides Agile software development, enhancement, and maintenance of the PEX software application. PEX is a unit-level software toolset that enables Air Force, Joint Service, and Foreign Military personnel to conduct accurate and real-time operational tasks and track readiness status, connecting functional areas within a unit. The PEX end-user population includes more than 50,000 end users across multiple stakeholders. OTS also provides server and infrastructure support, cloud migration, training, and 24/7 Tier 2 help desk support to the Commands and end users.
US Air Forces Central Command (AFCENT) Cybersecurity Support Services
Ninth Air Force (9AF) AFCENT Communications Directorate (A6) Shaw Air Force Base, Sumter, SC.
Supported by: Hyperion (prime) and OTS (subcontractor)
Scope: OTS provides AFCENT with full Risk Management Framework (RMF) lifecycle support, including security control assessment support, cyber intelligence analysis support, and TEMPEST management support. This support covers NIPRNet, SIPRNet, Emerging Technology environments, US, and Coalition systems and services, as well as approximately 30,000 users, 300 physical servers, and 22,000 client devices across multiple locations both CONUS and OCONUS.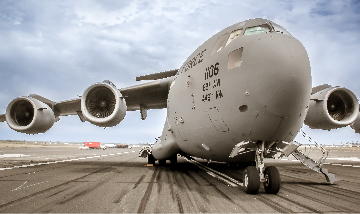 Information Technology (IT) Services for the C-17 Globemaster III System Program Office (SPO)
Air Force Life Cycle Management Center (AFLCMC) Foreign Military Sales (FMS) Branch, Robins Air Force Base (RAFB), GA with OCONUS travel.
Supported by: OTS subsidiary Croop-LaFrance (CLF) (prime)
Scope: CLF provides IT support for 60 C-17 FMS users, including setting-up, deploying, troubleshooting, fixing, upgrading, and providing recommendations for end user computers, software, peripheral equipment, and networking systems. In addition, CLF serves as the C-17 FMS Branch liaison to fulfill support requirements such as cloud solutions, MS Exchange e-mail, Blackberries, and the FMS TO Server. This project includes OCONUS travel to provide on-site support to countries including Australia, Canada, England, India, Kuwait, Qatar, and the UAE.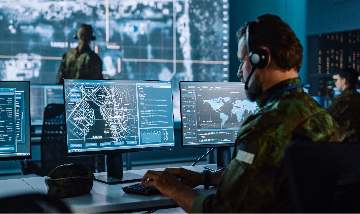 Kuwait Air Force (KAF) Air Operations Center (AOC) Modernization Program, Preliminary Site Survey
US Air Force Life Cycle Management Center (AFLCMC/HBN) International & Foreign Military Sales (FMS) Division, Kuwait and remote support from Verona, NY.
Supported by: OTS (prime)
Scope: The Kuwait AOC upgrade program is a FMS case to provide integrated air and missile defense Command and Control (C2) planning, coordination, and execution management. For this first phase of the Kuwait AOC upgrade program, OTS provided site survey support to document the existing baseline of installed equipment and operational environment for 12 Kuwait AOC program sites. Support included technical subject matter expertise, site survey support, program management, documentation, and administrative and travel support.