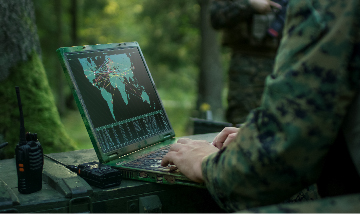 Communications Modernization System (CMS) for the Government of teh Dominican Republic (GoDR)
US Air Force Life Cycle Management Center / Foreign MIlitary Sales Division (AFLCMC/HBN), Dominican Republic and remote support from Verona, NY.
Supported by: OTS (prime)
Scope: OTS provided project management, site survey, system design and engineering, integrated logistics support, procurement, configuration and testing, installation and site acceptance testing, training, and 24x7 Tier 1-3 help desk support for the GoDR CMS. On this contract, OTS designed and fielded a System of Systems to deliver unified communications and radio bridging technology across branches of services (Army, Navy, Air Force, Ministry of Defense, and National Directorate for the Control of Drugs) using Radio over IP (RoIP) and Voice over IP (VoIP) integration.
TS Rewards, Enterprise Loyalty Program
Sophisticated marketing tool with more than one million active customers, TS Rewards also integrates with Caesars Entertainment and industry-leading "Caesars Rewards" loyalty program accessible by more than 50 million members worldwide.
Supported by: OIG (prime)
Scope: Combining systems integration with a robust advanced analytics data warehouse environment, Oneida Innovations Group (OIG) led the design and integration for the commercial loyalty program (TS Rewards) of the tribe's casinos and business operations, architecting data marts to pull real-time transaction information. TS Rewards compiles data on customer spending activity across disparate Point-of-Sale (POS) systems via Enterprise Service Bus (ESB) technology, and proprietary ESB architecture enhancements introduced sports betting at the tribe's casinos, enabling compliant and secure API with Caesars Entertainment and Scientific Games. Systems implementation of MicroStrategy, Tableau, and Alteryx reporting tools to query databases and report analytics allows for advanced analysis and continual refinement of algorithms for Artificial Intelligence (AI) / Machine Learning (ML) data modeling and predictive analytics.